CSC-8204
---
Corner table overall for the wooden open-hole paint. Color: coral red glossy Size: 360*360*460 Price: 380
Message Inquiry
Corner table overall for the wooden open-hole paint.
Color: coral red glossy
Size: 360*360*460
Price: 380
Side table reflects the beauty of woodwork, such as sculpture like sharp lines to build out the body of the table and the desktop, the desktop a flat and a concave to form a contrast, bowl-shaped groove curved evenly and perfectly proportioned, can easily cope with the sofa, armchair and even bedside storage needs.
Product diagram.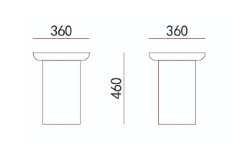 Learn more about the series
Related recommendations
Leave a message with your request
---
You are welcome to leave us a message at any time if you have any questions, and we will contact you as soon as possible.